NA Miata Oil Change and Clutch Slave Cylinder Replacement
I'm not going to detail the procedure of replacing the clutch slave cylinder or changing the oil since there are so many great resources and videos out there. I will share some my findings on this car, my approach and discoveries
When I bought the car the previous owner told me the clutch fluid was leaking and he had to top it up every few weeks. I immediately added replacing the clutch slave cylinder to my to-do list so figured I would knock out oil since while I was at it.
I discovered that the front lip spoiler on the car does not allow even my low-profile jack enough clearance to reach the frame cross bar, I placed the jack on the standard jack point on the passenger side and secured with 2 jack-stands.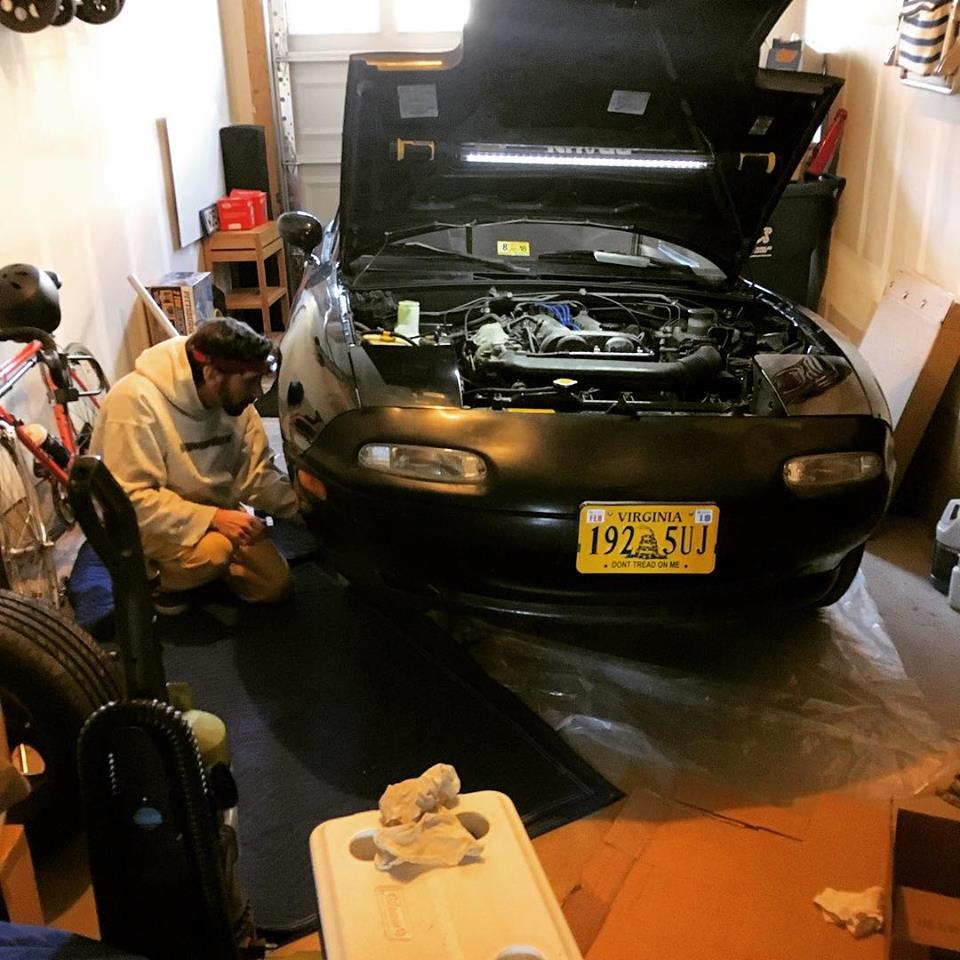 Removing the front passenger wheel gave easy access to the drain plug and I will likely continue using this in future oil changes. Until I get a QuickJack…
What Oil for a NA Miata?
Since this car is my weekend back-road/autocross car that I would like to not feel guilty about revving I wanted to use a high grade synthetic oil. I was curious about AMSOIL so figured I would give it a shot. A bit hard to find locally, so I bought the last 6 quarts 10-W30 on the shelf.
I don't normally use an engine flush but since this car's history is not known to me and deeper I look there is evidence of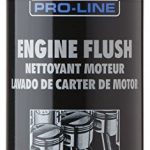 maintenance not being performed, I wanted to start with a clean slate. I have had a good experience using Liquid Moly oil in my daily driver VW GTI so I went with Liquid Moly Engine Flush. Who doesn't want German engineered oil and additives?
The Miata has been leaking oil in the garage, and I am not entire sure from where, but I did find what could be one source… the oil filter was not on tight! I was able to loosen the oil filter with no effort whatsoever with two fingers. That definitely was not sealed properly so I hope that was the main cause of the oil pool.